Sunday
Monday
Tuesday
Wednesday
Thursday
Friday
Saturday

23

Manchester Monarchs vs Adirondack...

24

Manchester Monarchs vs Adirondack...

25

CHaD Battle of the Badges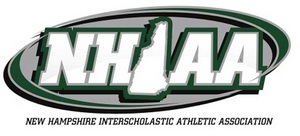 Coca-Cola Presents NHIAA High School Hockey...
March 10 @ 10:00 AM
Don't miss the best of the best as they compete to be named the NHIAA Hockey State Champions. The order of the games this year is different than years past. Girls Championship at 10:00am - Exeter vs Hanover Boys DI Championship at 12:15pm - Hanover vs Bedford Boys DIII Championship at 2:45pm - Kennett vs John Stark Hopkinton Boys DII Championship at 5:00pm - Keene vs St Thomas. Please note that the arena will be using the following security procedures for all events at the arena. Please plan accordingly. - Walk thru metal...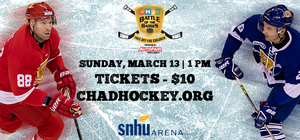 CHaD Battle of the Badges
March 25 @ 3:00 PM
The battle of Good vs. Good returns to SNHU Arena Sunday, March 25! Police officers and firefighters from across the region face off in the CHaD Battle of the Badges Hockey Championship, presented by AutoFair. The hard-hitting rivalry raises money to support the kids and programs at Children's Hospital at Dartmouth-Hitchcock. Puck drops at 3 p.m. Lots happening in the City on this day so plan your travels accordingly for some street closures will occur for the Manchester St. Patrick's Day parade. Click HERE for more information. ...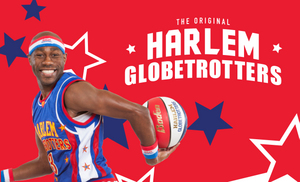 Harlem Globetrotters
March 30 @ 7:00 PM
The Globetrotters will face a revamped Washington Generals team which recently launched a more competitive profile, making an appearance in The Basketball Tournament over the summer. The tournament-tested team is looking to snap a 47-year losing streak against their world famous rivals during their 2018 tour. With a star-studded roster featuring Big Easy Lofton , Ant Atkinson , Hi-Lite Bruton , Thunder Law , Bull Bullard and Cheese Chisholm – plus female stars TNT Lister , Ace Jackson and Hoops Green – the Globetrotters' show is...