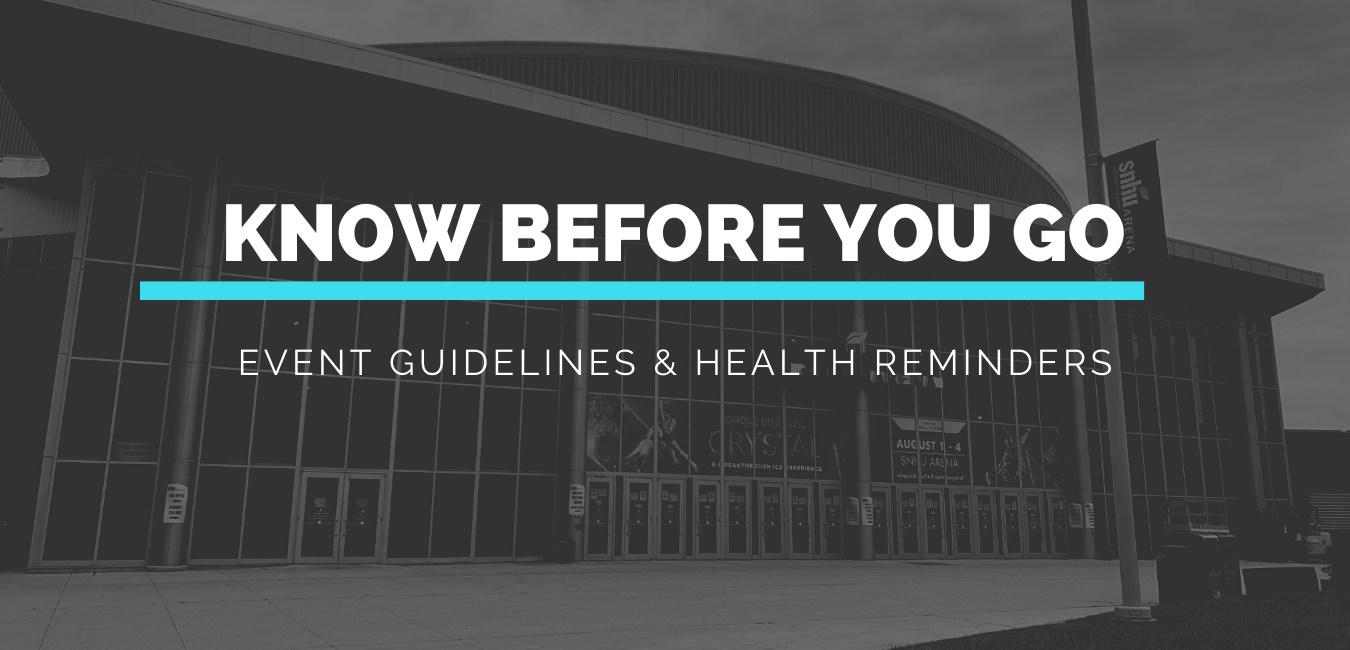 HEALTH & SAFETY REQUIREMENTS
SNHU Arena remains committed to delivering a superior experience. We will continue to follow all government mandates, monitor regulations and local cases to inform our policy and keep events as safe as possible for our fans, artists, and staff. While there are no current federal, state or local government mandates in place, everyone that enters SNHU Arena will be encouraged to wear a face mask or covering.
The COVID-19 pandemic is a fluid situation, and as such, we cannot guarantee that the artist or promoter of the event will not put a requirement for mask use, proof of vaccination or proof of negative COVID-19 test in place at a later date. Please note that government mandates, venue protocols and event requirements are subject to change at any time, so please be sure to check back regularly for updates. COVID-19 vaccination requirements also vary by event, so it's important for you to continue to check your event page on our website to confirm details prior to attending the event.